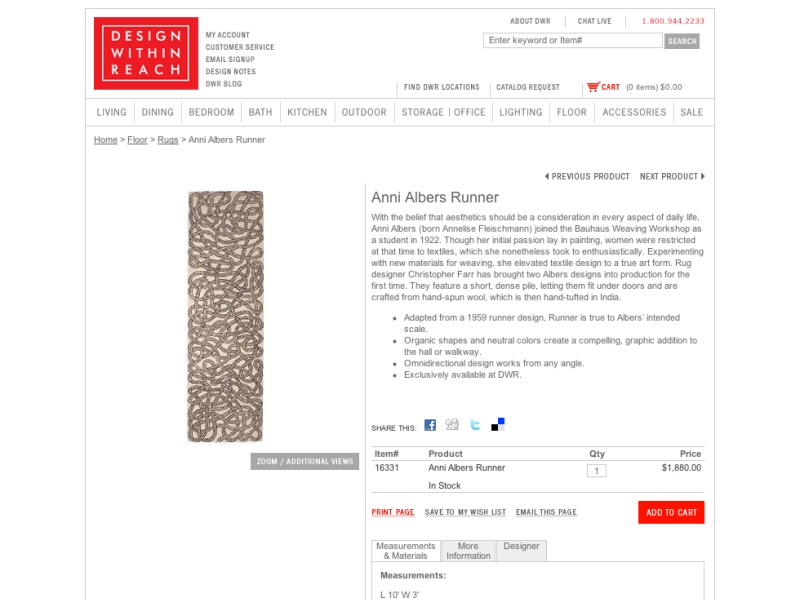 With the belief that aesthetics should be a consideration in every aspect of daily life, Anni Albers (born Annelise Fleischmann) joined the Bauhaus Weaving Workshop as a student in 1922. Though her initial passion lay in painting, women were restricted at that time to textiles, which she nonetheless took to enthusiastically. Experimenting with new materials for weaving, she elevated textile design to a true art form. Rug designer Christopher Farr has brought two Albers designs into production for the first time. They feature a short, dense pile, letting them fit under doors and are crafted from hand-spun wool, which is then hand-tufted in India.
Adapted from a 1959 runner design, Runner is true to Albers' intended scale.
Organic shapes and neutral colors create a compelling, graphic addition to the hall or walkway.
Omnidirectional design works from any angle.