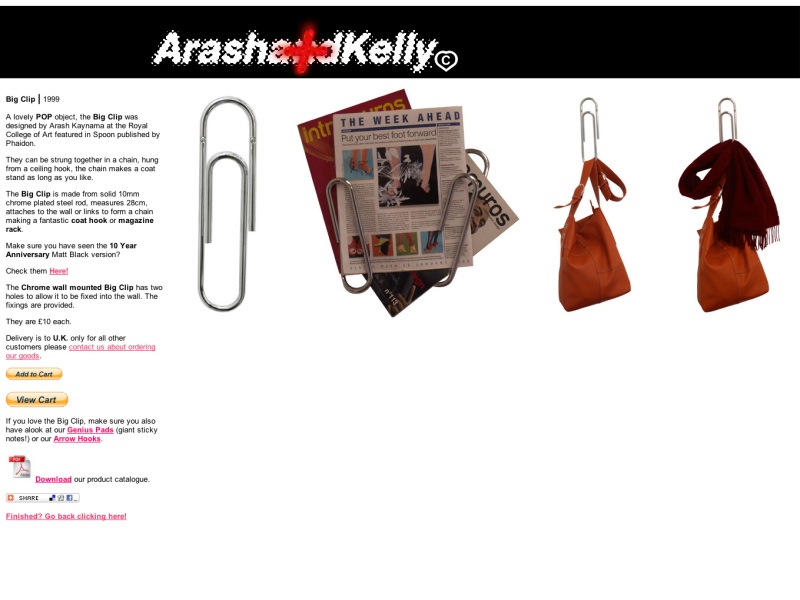 A lovely POP object, the Big Clip was designed by Arash Kaynama at the Royal College of Art featured in Spoon published by Phaidon.
They can be strung together in a chain, hung from a ceiling hook, the chain makes a coat stand as long as you like.
The Big Clip is made from solid 10mm chrome plated steel rod, measures 28cm, attaches to the wall or links to form a chain making a fantastic coat hook or magazine rack.
Make sure you have seen the 10 Year Anniversary Matt Black version?
The Chrome wall mounted Big Clip has two holes to allow it to be fixed into the wall. The fixings are provided.